The real pride of Frigate hotel is the first fish restaurant in Karelia with panoramic views of Lake Onega, located on the 1st floor.
Here, only the freshest local fish is available, as the catch is delivered directly from the ship. White Sea mussels in gorgonzola sauce, halibut steak or Onega salmon, roast venison, etc.. The restaurant menu is very sophisticated. The restaurant exclusively offers cod carpaccio, Spanish seafood soup, soft pike cutlets with berry sauce, catfish fillet in shrimp sauce, and Karelian fish soup from pike-perch and trout. In short, you will love our fish menu.
Family celebrations and business meetings
The symbiosis of modern gastronomic trends and ancient traditions of cooking, fish and meat delicacies, signature desserts – Fregat restaurant has a lot to surprise everyone. Family celebrations and business meetings will be unforgettable thanks to the banquet menu, where European, Russian and Karelian cuisine is combined with specialties from the Chef. Breakfast in the restaurant can be the envy of any European boutique hotel.
Dmitry Ilyin -
The Chef of the Restaurant
Dmitry has been the chef of
Frigate
restaurant since 2010. He regularly participates in the city and republican chef competitions. Dmitry presented the national cuisine in Beijing, as part of the official Karelian delegation. He worked with French chefs and together held a series of set dinners at Fregat restaurant.
The restaurant's menu includes cod, flounder, halibut, herring, mackerel, catfish, whitefish, trout, salmon, and pike perch. There are several dozens of dishes. We use the simplest cooking methods which allow the entire gamut of the fish taste experience. Grilled steaks, fillets baked with lemon and steamed dishes for those following a diet.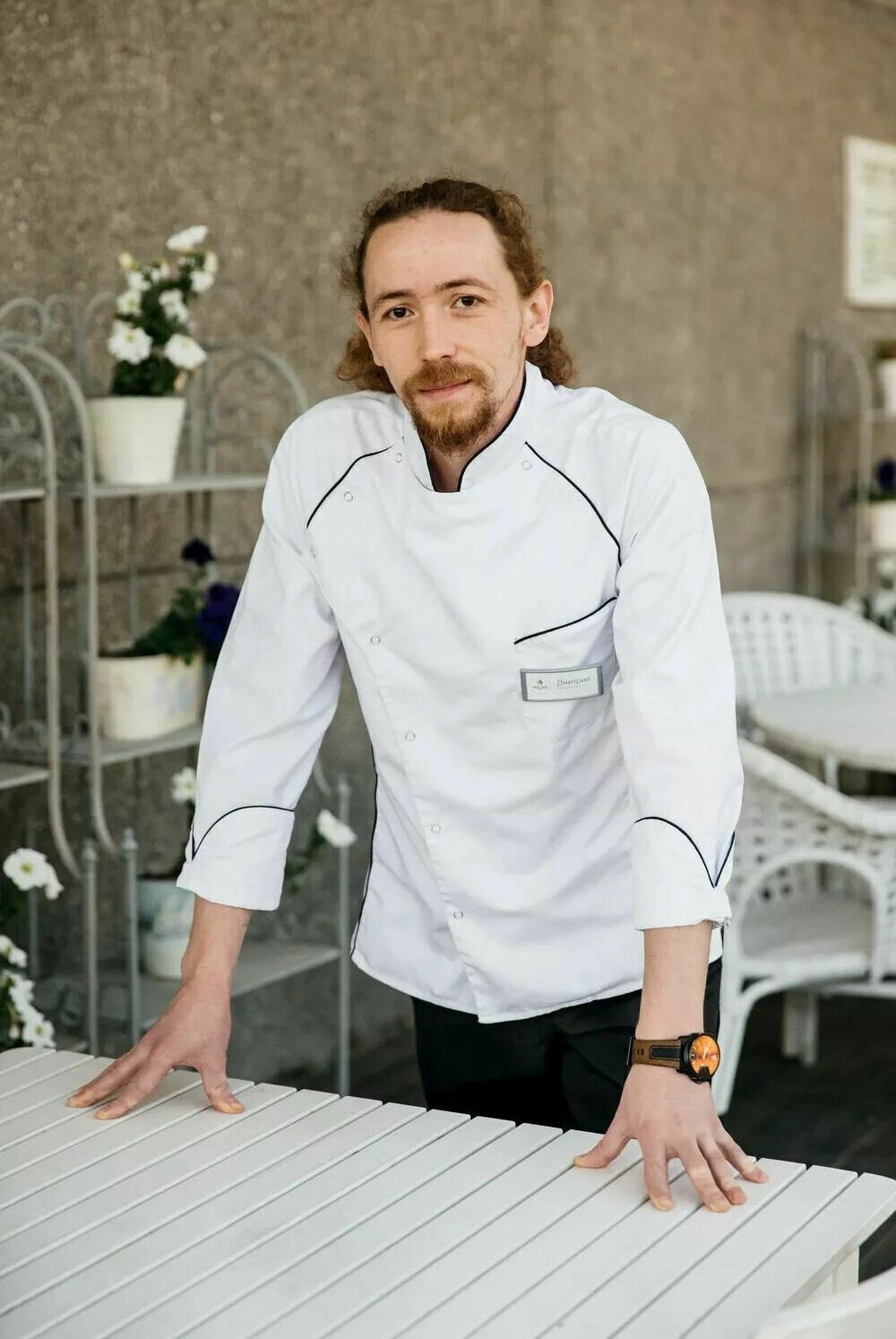 Enjoy the start

of the day!
A delicious breakfast is the key to a successful day and a great mood. Specially for our guests, we prepare dishes with the freshest ingredients every morning. Pancakes with Karelian berries. Wickets with lingonberries, potatoes, cottage cheese and millet. A large selection of Karelian fish: lightly salted trout, fried smelt, assorted fish from our own smokehouse. Buffet breakfast is served daily from 7AM to 11AMon the 1st floor of the restaurant.Treat yourself with delicious food and Karelian landscapes in the morning.
If you are leaving the hotel early in the morning - we will serve you breakfast to go – simply let us know if you need one.